Guest Column: Govt spending on communication seen up 30% in 2017 and beyond: Tushar Panchal, WarRoom Strategies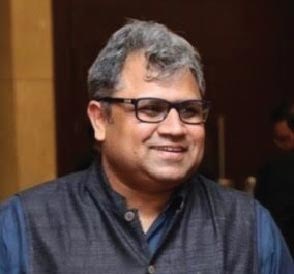 Tushar Panchal, founder of WarRoom Strategies, the specialist communication consultancy for governments and politics, on the increasing importance of communication in government businesses.
No-one will read this article, unless I don't mention the 'D' word, which was unleashed on India by our PM on November 8, 2016. I was having a coffee with one of my clients (a very senior bureaucrat, who will remain unnamed for obvious reasons) and as the detailed unfolded, he was ecstatic and unloaded heaps of praises for PM and his guts. Cut to the present day, when I met him couple of days ago, he looked worried and shared all kinds of strange problems this decision has brought to the light. When asked what could have done differently, he said, "Nothing much on the after effects of this decision; but, yes a well planned synchronised communication strategy could have made a huge difference."
It is never easy for people like me, who work with Governments and politicians for living. You are always on the edge! Not only you have to think about the reaction of the situation you have a complete control on, but at the same time you have to be agile enough to react to the situation someone else has unleashed. In fact, we had to do a mid-campaign correction during recently completed by-elections as soon as the decision to demonetise the currency was announced. We had to change our message, tone, media, and even who will deliver it, and how it will be delivered.
After May 16, 2014 the focus on communication by political and government leaders have increased for obvious reason. I don't think readers of this article are interested in same old story being repeated here. The benefits of Narendra Modi's success, on business of political/government communication, are immense. I still remember one of the top political leaders of a large regional party telling me in a jovial mood that if I can make NaMO a PM, by working with me he could at least hope to be our country's Home Minister one of these days. This small anecdote proves that many of them have realised the true power of communication and what it can do to their political careers and this the biggest motivation for them to engage with professionals.
Year 2016 was a milestone year for our business. Agencies, which never looked at the government businesses seriously and considered them as downmarket and reserved for 'B' or 'C' category agencies, have started investing time, energy, and money into developing this specialisation. They have added and continue the search for professionals, who have cracked the code of working with the governments, which is nothing but an art of perseverance, patience, and ability to build key relationships. The spending by governments have increased manifold in the recent years. As per conservative estimate, the combined communication budget of union and state governments could very well cross the figure of rupees 4500 crore. Let's not go very far back in the history, recently Niti Ayog has provided budget of Rs. 5 lakh per district to spread awareness about Digital Payments post demonetisation and we have 675 districts across the country. Now you do the math! When communication budgets from private enterprises are under pressure, the spending by governments bring much needed relief to our industry.
Anyone with an iota of common sense would agree that the government spending on communication is going to go up in 2017 and beyond. I believe that it would go up roughly by 25% to 30% across the board. Upcoming elections in several states would also see increased spending by political parties and incumbent governments.
Apart from increased spending, the bigger change I see is around the way communication is being designed and delivered. Increased usage of research, data analytics and artificial intelligence tools to track human behaviour to design tailor-made messages will take the centre-stage. Increasing mobile penetration, increase in internet bandwidth, reduction in data cost, incentive based advertising, and many such moves will open up new outreach mechanisms. At the same time, as a government communicator your ability of being connected to the grassroots, understanding of the real Bharat, youth from hinterlands, their aspirations, and their motivation to engage with you and your message will make you future proof. You should have the ability to deploy marketing techniques of Philip Kotler and Seth Godin with wisdom of Chanakya and Karsanbhai Patel.
Gazing through the crystal ball and trying to predict the future for government communication business is like trying to see a supersonic fighter jet with a one-eyed telescope. What you really need is a radar! There are so many opportunities waiting to be explored in this business and I see a great future ahead for the government communication business not only in 2017 but for many years to come.
The author is Founder, WarRoom Strategies
Disclaimer: The views expressed here are solely those of the author and do not in any way represent the views of exchange4media.com